http://www.thesun.co.uk/sol/homepage/showbiz/6714609/Spectre-star-Monica-Belluccis-beauty-secrets.html
Bellucci guide to being Bond bombshell Spectre star's 007 ways to be sexy at 51
La Bellucci ... trick to beauty is 'la dolce vita' says Italian actress
By KARA DOLMAN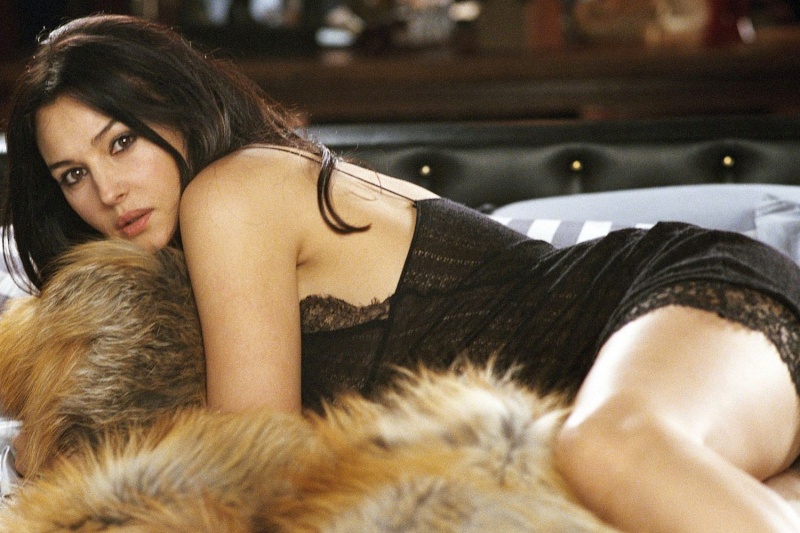 JUST how can you be both the oldest Bond girl ever and acclaimed as 007's sexiest love interest?
According to 51-year-old Monica Bellucci, the trick is simply enjoy "la dolce vita"
– or the good life.
While much has been made of the Italian actress's turn as Bond's latest temptress Lucia Sciarra in new film Spectre, it seems Monica is having the last laugh.
On Monday she eclipsed the rest of the red carpet (sorry, Lea and Naomie) in her green velvet Ralph & Russo gown at the film's world premiere in London.
Here, she shares 007 of her top secrets for living that good life.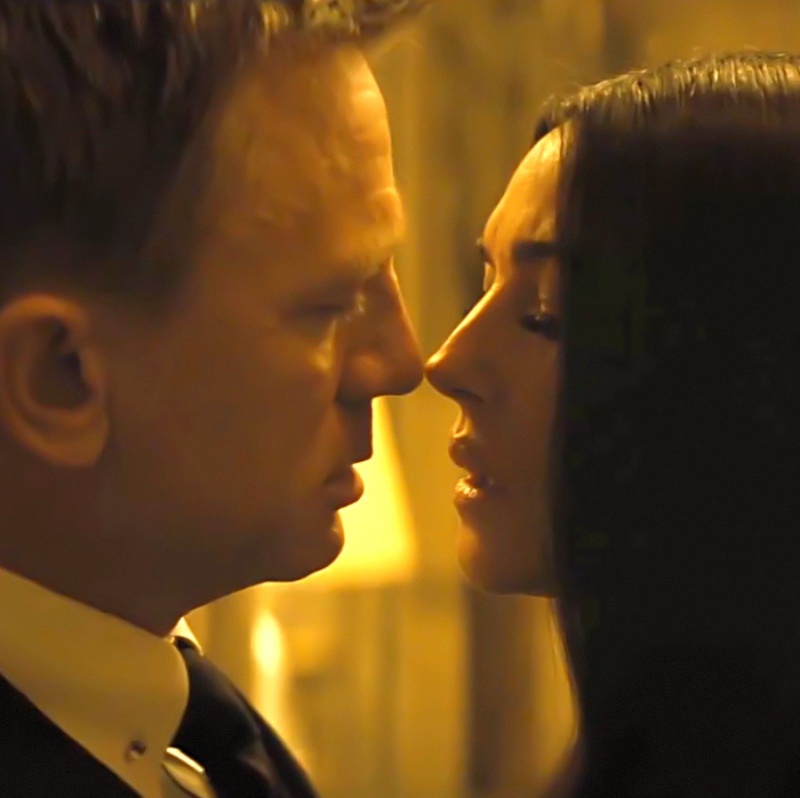 001: Don't be a Bond girl — be a Bond woman
Hot ... with 007 Daniel
MONICA is 12 years older than Honor Blackman was when she was formerly Bond's oldest fling – playing Pussy Galore aged 39 in 1964's Goldfinger.
Even so, Monica is only four years older than Daniel Craig, 47, and says: "Compared to the Bond girls who have gone before, I am so much more mature. I'd prefer to be called a Bond woman."She adds: "After my audition (Spectre director) Sam Mendes told me that for the first time he wanted a woman of a similar age to the actor playing Bond.

"I told him he would be a hero among women for casting me."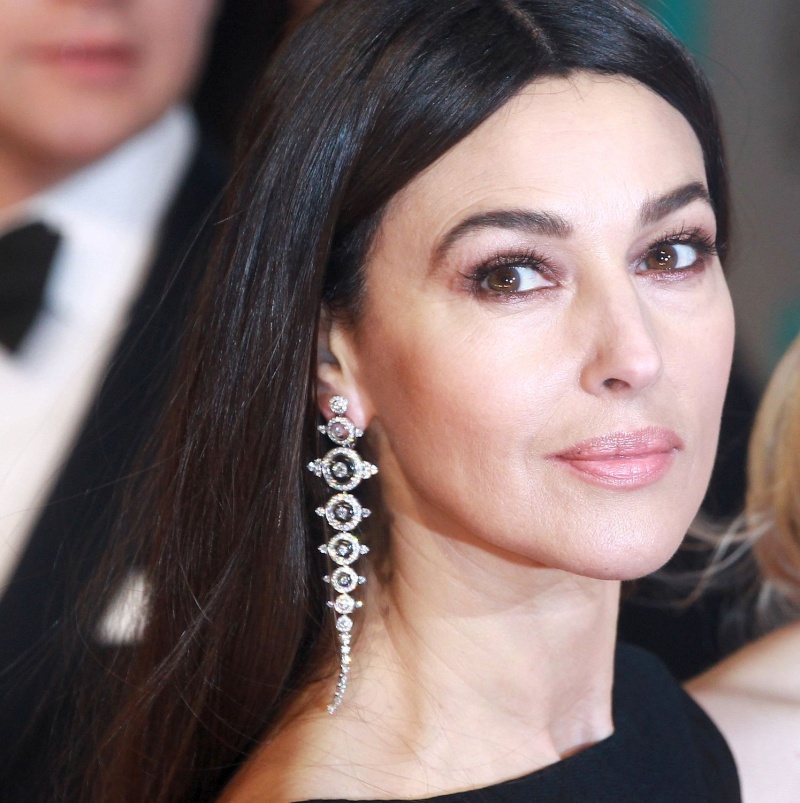 002: Bonk don't Botox
No Botox ... Monica's natural look
WHILE her Hollywood contemporaries increasingly look like they are keen to secure a role in the next Frozen movie (hello, Nicole Kidman), Monica is fifty-something, fab – and happy to look it.
She says: "I don't stress myself about my looks. I love to laugh. I like being able to lead an interesting life.
"What's natural is beautiful, and when you're not you any more, you become a caricature."
And the Monica mantra: "My advice is, eat well, drink well, have good sex and laugh a lot.
"The rest comes all on its own."
003: Get your five a day
(chocolate, pasta, cake, wine — and a cigarette)
Tuck in ... Monica's not obsessed with her diet
OK, so she has a few vices. But at least Monica sweats it out at the gym to look that hot, right? WRONG.
In fact her fitness regime would leave Gwyneth Paltrow crying into her goopy Green Goddess Dressing.
Monica says: "I don't wake at 6am to go to the gym, I'm just too lazy. I'm not obsessed with being skinny.
"So I just didn't eat pasta for a few days before we started shooting Spectre, and that was about it.
"Because the truth is that I like cakes and pasta, the odd glass of wine and a very occasional cigarette."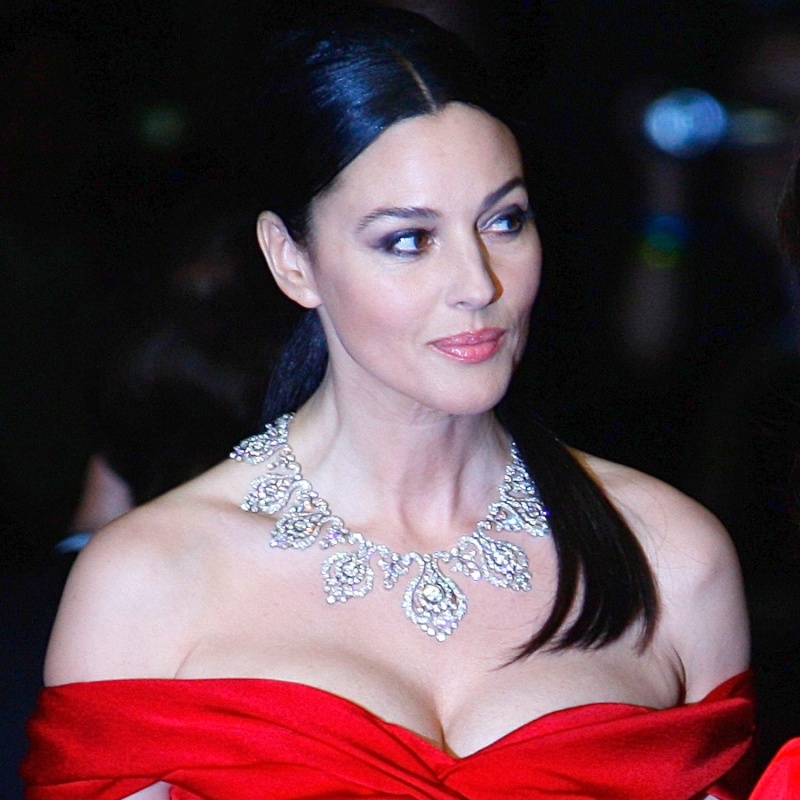 004: Have super-sexy role models
Glamour ... Monica's muses are sexy and smart
MONICA was born in Umbria, Italy, and in her home country is known simply as "La Bellucci" – a modern-day Hollywood bombshell. Or should that be Bondshell?
But despite stripping off for Italian film Malena 15 years ago, she has also played a range of gritty and critically acclaimed roles, including Mary Magdalene in 2004's The Passion Of The Christ.
So it figures that some of the sexiest and smartest actresses inspire her.
She says: "I grew up watching those goddesses – Sophia Loren, Gina Lollobrigida, Claudia Cardinale and Anna Magnani."
005: Age is nothing but a number
Scene stealer ... Monica at Spectre premiere
MONICA upstaged younger co-stars Lea Seydoux , 30, and Naomie Harris, 39, at the Spectre premiere.
This is a woman who is not intimidated by Hollywood's obsession with youth – and what is sexier than that?
She says: "It doesn't surprise me that men in their twenties and thirties are often looking for a much older woman
.
"What is the problem with a man of 30 being with a woman of 50?

"It is a matter of energy and the soul, not a matter of age of the body.

"
True sexiness is in the mind, the imagination, not in the age of the body."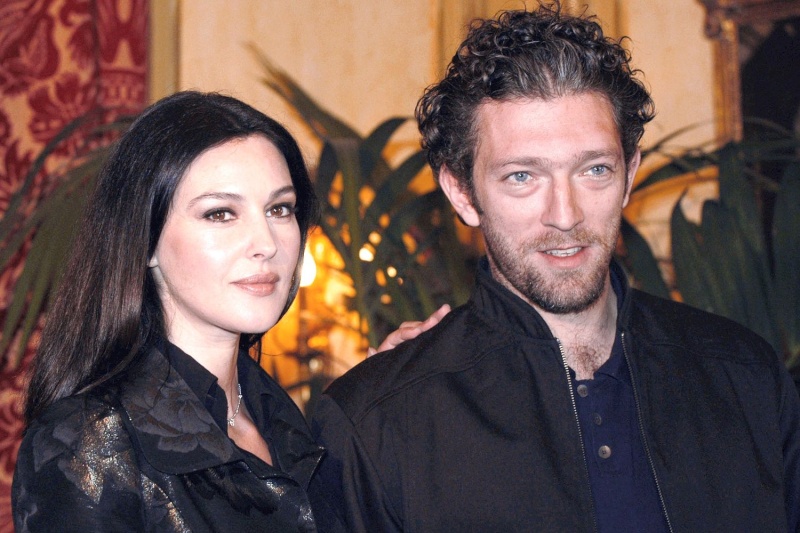 006: Love being single
Happily single ... Monica with ex Vincent Cassel
TWO years ago Monica amicably split from French actor Vincent Cassel, her husband of 18 years and father of her two young daughters, since then she has been single and ready to mingle.
In fact she says being unattached makes her "
feel very alive"
and adds:
"
The single woman is a free woman, and being single does not mean being alone – it means being free to have a relationship or not.
"This can be scary, but it's also very interesting."
(Sorry, lads, but she has no plans to move here from Paris.)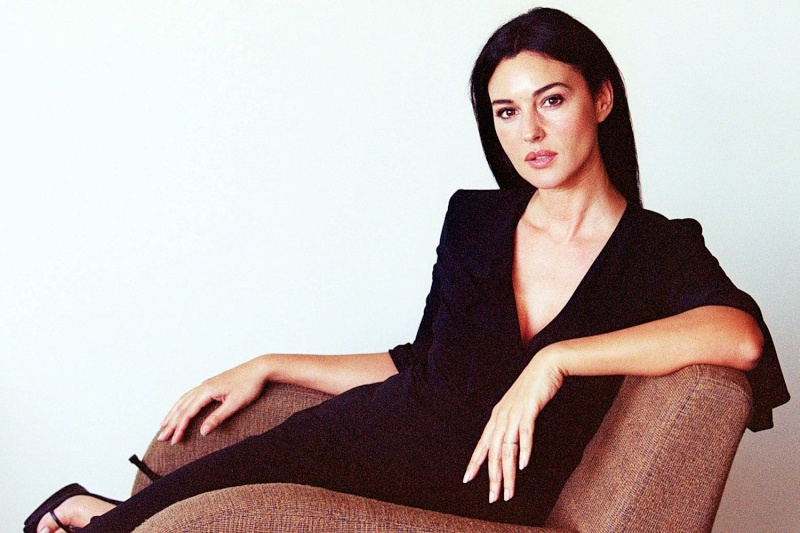 007: Have beauty and brains
Level-headed ... Monica's not proud about her beauty
WITH her catwalk model looks – yep, she started out as one – plus brains (did we mention she trained as a lawyer too?) and millions in the bank, La Bellucci would be easy to envy.
But while Monica knows she is as hot as a Renaissance Madonna, she also knows it is not the be-all and end-all.
She says: "Beauty is a gift, just like good health or intelligence.
"The only thing is not to be proud of being beautiful. Because you didn't do anything – it was given to you."
And such level-headed reasoning only makes her even hotter, doesn't it?