http://www.dailymail.co.uk/news/article-5553133/France-unites-national-day-mourning-hero-police-officer-killed-ISIS-terrorist.html
His sacrifice was the act of a policeman and a Christian': Hero cop's wife leads tributes as France unites in mourning for officer killed in ISIS hostage siege
France today stood in silence to honour the hero police officer murdered by an ISIS terrorist during a supermarket siege last week.
Lieutenant-Colonel Arnaud Beltrame, 44, was stabbed in the throat and shot repeatedly after taking the place of a female hostage during the siege in Carcassonne last Friday.
Today, his coffin was carried in a procession from Paris' Pantheon to a ceremony at Hotel des Invalide, the final resting place of Napoleon, which will see him posthumously awarded the Legion of Honor by French President Emmanuel Macron.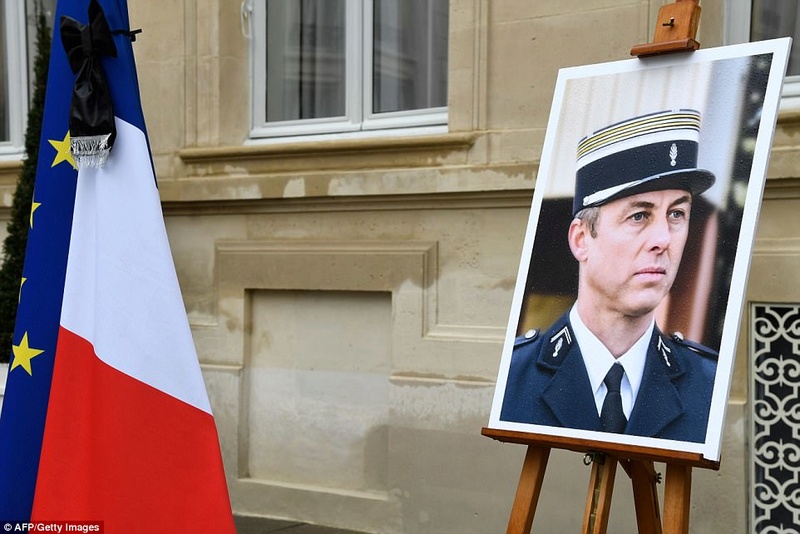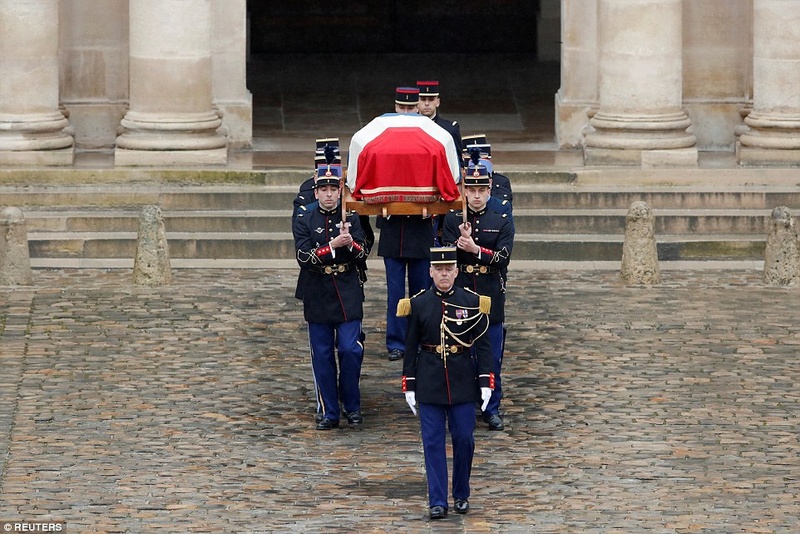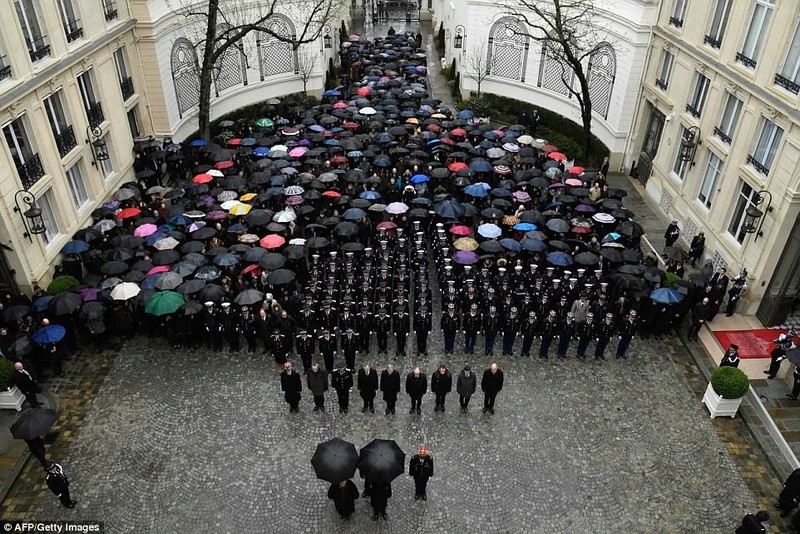 _________________
https://youtu.be/AMa9JrZvSRw