http://www.dailymail.co.uk/tvshowbiz/article-2286110/David-Beckham-meets-legion-French-fans-following-successful-Paris-St-Germain-debut.html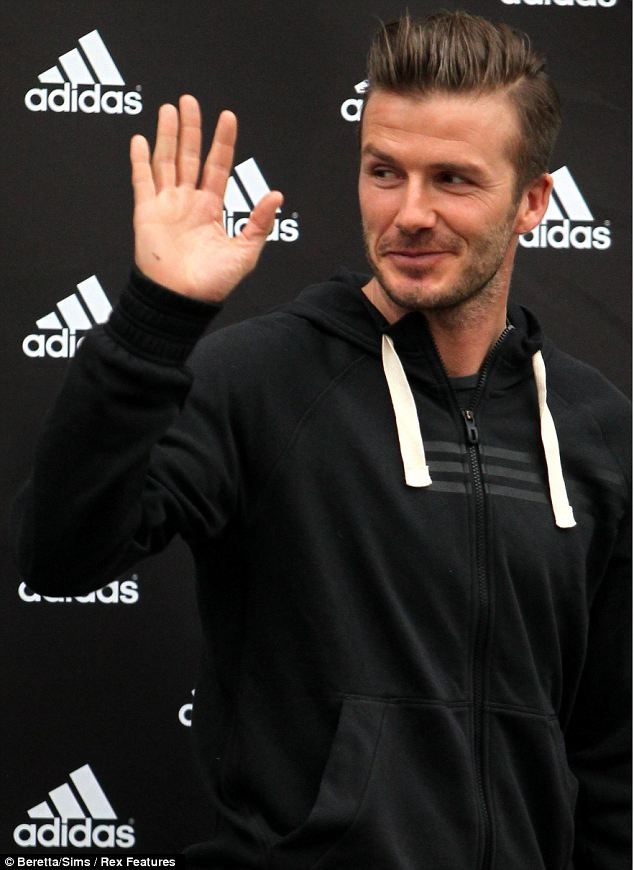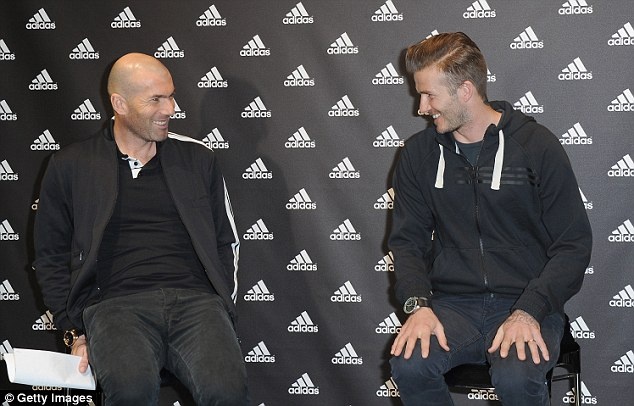 Bonjour! David Beckham meets his legion of French fans following his successful Paris St Germain debut
By Fay Strang
PUBLISHED: 19:25 GMT, 28 February 2013 | UPDATED: 20:10 GMT, 28 February 2013
..He got a standing ovation following his first start for Paris St Germain on Wednesday evening.
And on Thursday it was David Beckham's chance to say thank you as he met and greeted his French fans at an appearance at the Adidas store in Paris.
Proving he's already a hit across the Channel the footballer, who is never shy about putting on show, gave a demonstration of his well-known fancy footwork for his waiting French fans.
Dressed in a pair of dark blue jeans and a black hoody, the 36-year-old looked sportier than he usually does when not on the pitch
Teaming his outfit with a pair of yellow trainers, David looked ready to show off some of his skills, which he didn't hesitate to do, much to the delight of the hundreds of waiting fans.
Outside the store the streets were lined with people all hoping to catch a look of the handsome star
Those who were lucky enough, got the chance to meet their idol and even get a few items signed by him.
Joined by Zinedine Zidane, David looked delighted by the turnout, if not a little overwhelmed by such a warm welcome.
On Wednesday evening David helped his new team secure a 2-0 win over Joey Barton's Marseille in the Coupe de France.
The former England captain played 86 minutes in the quarter-final tie and was subbed off to a standing ovation from the home fans.
'I was just very happy to play tonight and to help set up goals for others,' said the father-of-four after the game.
'I had a slight hand in the second goal on Sunday and again here so I'm happy,' David added
'I came here knowing that I wouldn't be in the team from the word go. We have a good team and I want to add something to it.
'If that means starting then great, and if it means being on the bench then great.'
Even though it was a great start for the footballer, he managed to get involved in a mid-match bust up with the Ayew brothers.
The altercation resulted in David and Andre Ayew being booked, but nevertheless, the Brit left the pitch to huge cheers.
Ahead of the game David was greeted by a full-on red carpet and again crowds of cheering fans.
Fortunately he was dressed for occasion in a dapper black suit and tie, making the whole affair seem more like a premiere than a football match.
David posed for photographs and signed autographs as he made his way into the Parc des Princes stadium.