twitter
@MarkDPlunkett
Download 2012 - bring it on!! http://www.littleangelsofficial.com/site/
MARK PLUNKETT manager de RONAN et de BOYZONE
a fait partie d'un groupe de rock nommé 'LITTLE ANGELS"
ce groupe réuni à nouveau fera une spéciale performance au festival DOWNLOAD à CASTLE DONNINGTON
en juin 2012
lancement de leur nouveau site le 17.1.2012
http://www.littleangelsofficial.com/site/index.php?option=com_content&view=article&id=2&Itemid=105#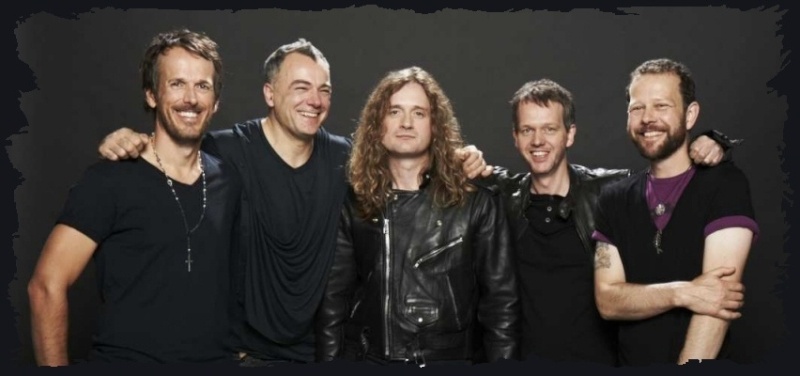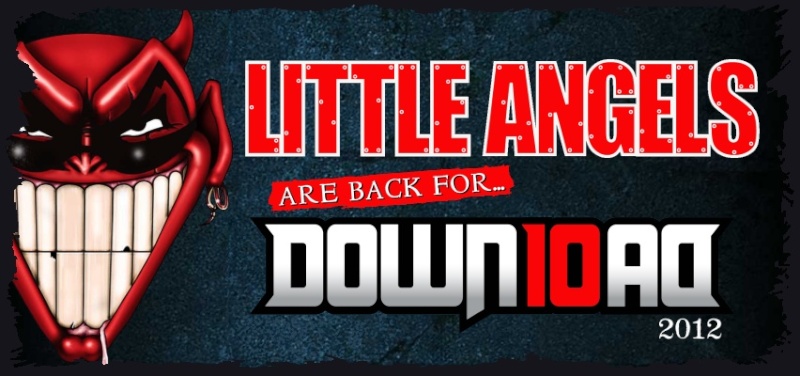 http://www.littleangelsofficial.com/site/index.php?option=com_content&view=article&id=3:singles&catid=10:discography&Itemid=105
HISTORIQUE :
On July 2nd 1994 the Little Angels played their final gig to a sold out Royal Albert Hall in London. Toby Jepson, Bruce Dickinson, Mark Plunkett, Jimmy Dickinson & Mark Richardson took their final bow, shook hands and brought to an end the life of one of the UK's finest rock bands, splitting up at the height of their popularity.
In June 2012 the Little Angels will make their long overdue return.
Little Angels' beginings were hatched at Filey School, North Yorkshire in 1984, when Toby Jepson (Vocals) and Mark Plunkett (Bass) formed their first band, Zeus. A year later at Scarborough Sixth Form College they teamed up with Dave Hopper (Drums) and the brothers Bruce & Jimmy Dickinson (Guitar and Keyboards respectively) to form Mr Thrud.
The band name is changed to Little Angels as they record their 1987 EP at Blue Strike Recorders in Harrogate. That same year the band team up with their manager, Kevin Nixon, and release their debut mini album, Too Posh To Mosh, on Powerstation Records. Through the summer they support Guns N Roses, Faith No More and Tesla at the legendary Marquee Club on London's Wardour Street.
The following year Dave Hopper is replaced on drums by Michael Lee, formely of thrash metal band Holocade. The band record their first single, 90 In The Shade and set out on their breakthrough Rock N Roll Education tour, playing in schools at lunchtime and clubs at night across the UK.
In 1989 the band are offered a major recording deal, backstage at the Marquee Club. They sign to Polydor Records and release the Big Bad EP and their first album, Don't Prey For Me. At this time they are joined in the studio and on stage by the Big Bad Horns. The horn section of Dave Kemp, Grant Kirkhope and Frank Mizen would remain with band for the following five years.
August 1990 sees the band make their debut performance on Top Of The Pops as the single She's A Little Angel reaches number 21 in the UK singles chart. The band enter the studio to record their second album at Great Linford in Milton Keynes. The planned album title of Spitfire is changed to Young Gods as the Gulf War breaks out. The first single, Boneyard, is banned by Radio 1 in January of 1991. The band take off around Europe supporting ZZ Top on their stadium tour.
Later that year, Lee leaves the band during the Young Gods tour after successfully auditioning for The Cult. He is replaced by Mark Richardson, who filled in for him on several tour dates before taking his place officially during the recording of the band's third record, Jam. Rich's first appearance with the band was on the TV show Jim'll Fix It in December of '91.
In the Summer of 1992 the band play Wembley Stadium as they tour with Bryan Adams. Adams joins them later that year to record backing vocals on Too Much Too Young. The single is the first track from the Jam album that goes to number 1 in the UK album chart in January '93. The second single, Womankind, gives the band their biggest hit reaching number 12 in the UK singles chart. The band tour Europe with Van Halen and Bon Jovi as they establish themselves as a major force across the UK and Europe. The bands live following grows as they headline their own Jammed Live tour and release their Jam On Film live video.
In 1994 the band release Little Of the Past as their relationship with Polydor comes to an end. As the band decide to call it a day they release Too Posh To Mosh Too Good To Last through Castle Communications and set our on a farewell tour of the UK, culminating on July 2nd 1994 at the Royal Albert Hall.
In November 2008 Michael Lee dies at the age of thirty-nine. Toby, Bruce, Jimmy and Mark meet again for the first time in fifteen years as they attend his funeral in Darlington. From the tragic death of their band-mate old friendships are rekindled.
BAND MEMBERS
Toby Jepson (vocals)
Toby has released several solo recordings and toured extensively as a solo artist since the demise of Little Angels. He has also had spells on vocals with Gun, Fastway and most recently Dio Disciples. He has a successful career as a record producer, working with amongst others, Saxon, Fastway, The Virginmarys and Marion.
Bruce John Dickinson (guitar)
With his brother, Jimmy and Rich, Bruce formed the blues rock band b.l.o.w. along with Dave Goulding from Irish band, No Sweat. After a spell running the Academy of Contemporary Music in Guildford, Bruce went on to found the successful BIMM group of music colleges in Brighton, Bristol & Dublin.
Mark Plunkett (bass)
Mark is director of MP Music Services Ltd and manages both Ronan Keating and Boyzone. He has had number one albums as an artiste, tour manager, co-manager and manager – all with Polydor Records.
Jimmy Dickinson (keyboards)
After b.l.o.w. Jimmy formed the 'Younger Younger 28's releasing the album 'Soap' on Richard Branson's V2 label and writing music for Sony Playstation games. He then moved into teaching and is now a lecturer at Bath Spa University and is studying for his PhD in composition.
Mark 'Rich' Richardson (drums)
After b.l.o.w. in August 1995, Rich joined Skunk Anansie. Whilst the band took a break from recording and touring Rich had a succesful spell on drums with Feeder. Skunk Anansie reformed in 2009 and Rich continues to record and tour with them.
DISCOGRAPHY
Albums
'Too Posh To Mosh' [Mini Album] (1987)
'Don't Prey for Me' (1989)
'Young Gods' (1991) UK #17
'Jam' (1993) UK#1
'A Little of the Past' (1994) UK#20
'Too Posh to Mosh, Too Good to Last' (1994) UK#1
Singles
'90 In The Shade' (1988)
'Big Bad EP' featuring "She's a Little Angel' (1989) UK #74
'Big Bad World' (Japanese only, seven track CD)
'Do You Wanna Riot' (1989) UK #91
'Don't Pray For Me' (1989) UK #93
'Kicking up Dust' (1990) UK #46
'Radical Your Lover' (1990) UK #34
'She's A Little Angel' (1990) UK #21
'Boneyard' (1991) UK #33
'Product of the Working Class' (1991) UK #40
'Young Gods' (1991) UK #34
'I Ain't Gonna Cry' (1991) UK #26
'Too Much Too Young' (1992) UK #22
'Womankind' (1993) UK #12
'Soapbox' (1993) UK #33
'Sail Away' (1993) UK #45
'Ten Miles High' (1994) UK #18
WEBSITE
www.littleangelsofficial.com
Toby, Bruce, Mark, Jimmy & Rich will re-unite for a special guest performance at the Download Festival, Castle Donnington.